Its time for a new approach to health and wellness.
You're lost, nothing you do works and you can't find your way out.
Are you constantly trying to understand yourself, discover where you fit in and figure out what you want in life, but keep going around in circles?
You keep attracting the wrong partners.
You're not doing work you love and not getting paid what you're worth.
You can't seem to overcome the depression and anxiety keeps you stuck.
You're Not Alone.
Let's work together to align your mind, body, and soul so you can heal, progress, and thrive.
This is not your mother's therapy.
Unlike traditional therapy, which relies on your limited understanding of yourself, my holistic approach is completely determined by your deepest wisdom. Your highest Self will lead the healing and provide the most gentle and effective experience possible.
We work collaboratively, doing deep, structural work to uncover the root cause of your self defeating patterns using a variety of energy techniques that focus on the chakras, meridians and biofield.
The specific techniques we will use are unique to you and applied in the perfect order, direction and speed.
I work best with self directed people who are searching for a holistic approach to mental health, appreciate yoga and meditation, are open to past lives, angels, and spirit guides.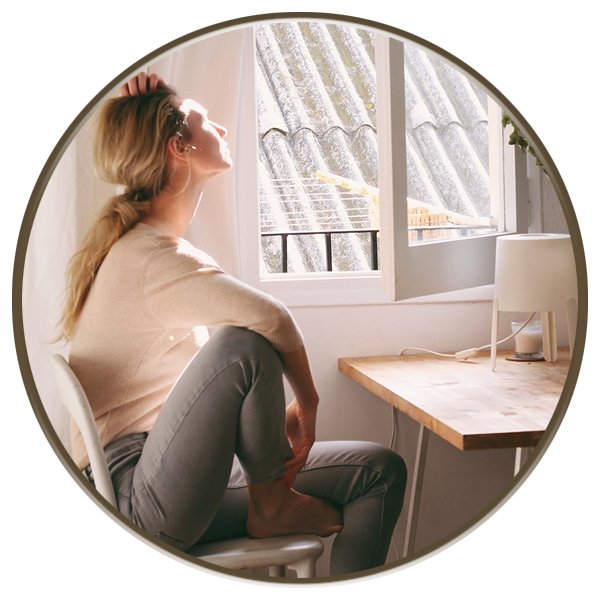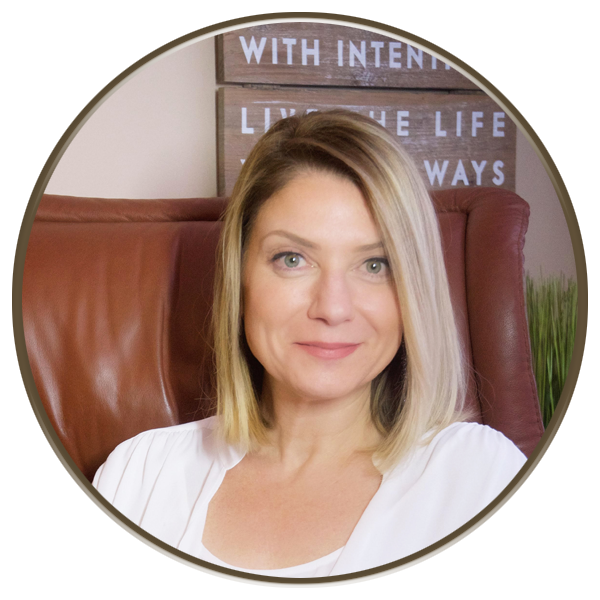 Hi, I'm Tracey. Pleasure to Meet You.
My unique practice is spiritual in nature yet rooted in science and physics by integrating traditional talk therapy with modern energy psychology. The techniques I use are proven to inspire gentle yet rapid emotional and behavioral changes, offer deep healing at the mind, body, and soul levels, and get to the root of what's holding you back from living your best life.
My lifelong journey to find the most effective ways to heal common mental health problems while raising consciousness led me to seek advanced training in various therapy niches like psychodynamic psychotherapy, the enneagram, EMDR, NLP, TAT, EFT, HBLU, reparenting, the law of attraction, and more… I'm passionate about this work because I've seen the incredible difference it has made in my own life and the lives of my clients.
I'll teach you how to use these strategies to access your own inner wisdom and heal blockages, traumas, phobias, and limiting beliefs that are affecting you on the conscious, unconscious, body, and soul levels. Together, we will help you build healthier relationships, boost your self-esteem, regain creativity, increase your finances, stop self-destructive behaviors, love and accept yourself more, and ultimately take control of your life.
No matter what comes up for you during your healing journey, I'm here to guide and support you every step of the way. 
Get To The Root Of What's Blocking You From Achieving Your Desires
Holistic Psychotherapy Blends The Best Of Conventional & Alternative Therapies
Talk Therapy
Sharing your innermost thoughts and feelings in a safe, non-judgmental space is a key step in gaining self-awareness and working through life's challenges. When you speak, I'll be there to listen, offer insight, and ask questions to help you better understand your situation and shift your perceptions, habits, and behaviors in service of your highest good. I know that you're already the expert on you. My role is to help you piece together how your past impacts your present and future and guide you along the path of self-discovery and self-healing.
Energy Psychology
Energy psychology works to clear energetic blocks in the meridians, chakras, and biofield through tapping, holding, assuming body postures, movements, visualizations, and affirmations. These methods work separately and together to align our energy fields to transform our health and conscious and unconscious emotions, thoughts, behaviors for the better. This approach is backed by cutting-edge neuroscience research, 300+ articles and studies showcasing its many benefits, and the reviews of those who've experienced it themselves.
Strengthen Your Intuition & Access Your Inner Wisdom To Get Everything You Want Out Of Life
Allow me to be your guide as you navigate your healing journey.
How We'll Work Together
Schedule Initial Assessment
In our first meeting, we'll discuss your unique situation, the issues you'd like to overcome, and the goals you'd like to achieve. I'll ask relevant questions and provide basic information, and you'll walk away with one or more powerful treatment tools. If we determine that working together is a good fit, we'll schedule our first session(s).
Start Sessions Together
After your initial assessment, we'll meet for a single (45 minute) or double (90 minute) therapy session. During this collaborative time, I'll teach you how to connect with your own deepest wisdom and introduce you to more self-healing methods. We'll also determine the best plan for managing your goals, time, and budget moving forward.